With the brief set by renowned agency Droga5; ASDA Lager wanted a full brand, identity and campaign that puts their own brand lager in the spotlight. To create a lager that stood out, an approach was needed that felt unique, clever and suitable for the target audience of Gen Z. For this, I looked into history to create something new.
Quaff (an Old English word for drinking heartily) makes use real renaissance paintings of people drinking alcohol. These have been tinted with a vibrant colour palette, creating an ironic, witty brand identity that stands out on a shelf of generic beverages. 
A dry tone of voice, set in a renaissance typeface creates the humour for Quaff.  Modern, drinking slang mixed with archaic paintings is ironic, unique and all together crazy. This idea is brought into the campaign. It is the mix of new and old that creates the irony involved in this identity. 
This contrast of age is also seen in the typography choice. Renaissance, blackletter Amador partnered with modern, sans-serif Helvetica. Repetition and using stroke against filled type is also part of the identity. This feels contemporary on the backdrop of historical paintings.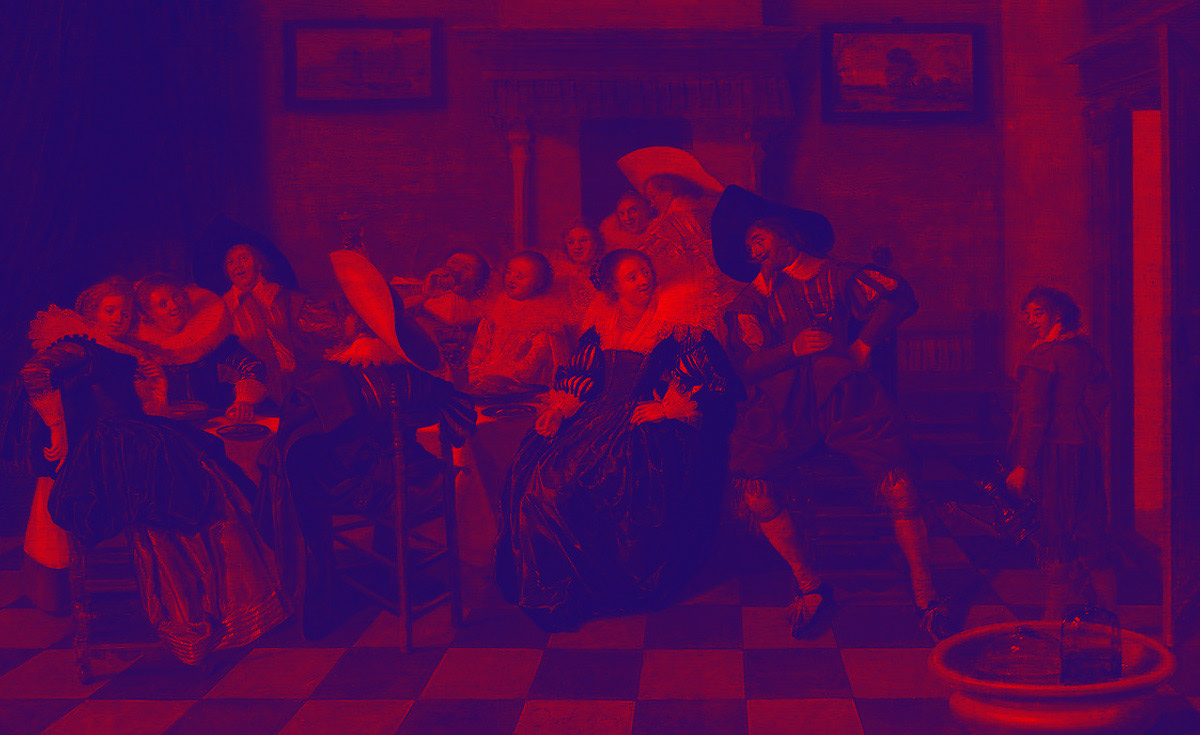 A PR stunt was also designed. Quaff would take over the National Portrait Gallery in London, UK. The night would play host to a selection of colourised paintings, used in the identity and give people the chance to try the lager for themselves. An evening of art and beer.